I Fix Cracked Screens iPhone, iPad NYC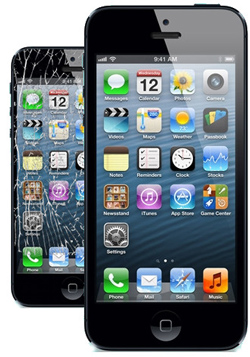 Are you looking for a company to fix an iPad, iPhone, Samsung Galaxy or a similar device? If so, you could benefit from the expertise that is offered by the professionals who work at I Fix Cracked Screens. We are a company that is conveniently located – our address is 75 Nassau Street, NY, NY 10038. We are convenient to customers for more than just our location though. We specialize in cracked glass screen repair for iPhones, iPads and other similar devices. If you're in the financial district, stop by and check us out if you are looking for unmatched repair solutions. We are next to the World Trade Center, so if you work in the area, stop by on your lunch break and have your device repaired quickly. Our expertise is unparalleled and our prices make us stand out from other iPhone repair shops in NYC. iPad mini, iPad Air, Samsung Galaxy, iPhone 3GS, iPhone 4, 4s, 5, 5c and more are just some of the devices that we are able to fix. One of the most common issues that we see happens to be cracked glass and broken digitizers. We fix them. Cracked LCD? We have you covered. Call today for more information about why we are the best company for iPad and iPhone repair in NYC!
Make an appointment with us or stop by. Walk ins are always welcomed.
We understand that your communication device is what keeps you connected to the world. We understand that you use your iPad, iPhone and Samsung Galaxy to stay connected to friends and family; to watch movies; to listen to music; to send text messages/iMessages; to take pictures and a whole lot more. A small crack in the iPhone 5 screen can cause the device to be dangerous to use, because you could cut your finger or the phone could become ruined completely. With a touch screen phone, if you are unable to use the screen due to a scratch or crack, the phone is essentially useless to you. You need iPhone cracked glass repair in NY. You need I Fix Cracked Screens. We will make sure that no matter what the problem is, it is resolved in a timely manner. Most of our repair services are done in just a few minutes, which is extremely convenient for customers who are on the go. We grasp and respect your hectic schedule. Choose us when you need iPhone cracked glass repair. New York locals are always happy with our results.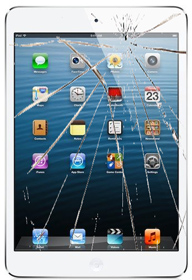 Whether you dropped your iPad, Samsung Galaxy or iPhone, if you notice that the glass is cracked, it is important that you have a professional look at it. You can get the expertise and professionalism you want without having to spend a fortune. Maybe it's the touchscreen that is damaged, rather than the first layer of glass. We will be able to observe it and determine where the problem is coming from. You might not need to replace every layer of the screen. Our experts will know what to do. Bring us your Samsung Galaxy S3, S4, iPhone 5c, 3GS, 4, 4S, 2, iPad with Retina Display, iPad mini, iPad Air, or anything else. LCD repair for iPhones, digitizer repair and general iPhone repairs in NYC are all things we can assist with.
I Fix Cracked Screens wants you to take steps to prevent your device from getting damaged. Taking advantage of a cell phone case or cover is a great idea, but sometimes damage is just unavoidable. If you need an expert in NY to fix cracked LCD, offer digitizer repair or anything else, we are the place to turn to. Remember, we are based in Downtown NYC in the Financial District.
Visit us at: 75 Nassau Street, NY, NY 10038
Or call today! The friendly representatives at I Fix Cracked Screens are waiting to help you out. Get a free price quote on the NYC repair service that you need, today. Remember, iPad and iPhone broken glass repair in NY is our specialty. Find out more about us today!